Earth's Mightiest Heroines
Welcome to the fansite dedicated to the female members of the Avengers, one of Marvel's favorite super-teams! For more, use the navigation links and the search field to see more of what's inside. I hope you'll enjoy your visit here.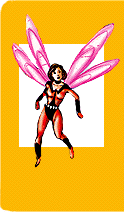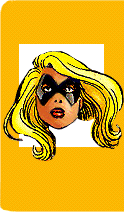 Earth's Mightiest Introduction
Earth's Mightiest Profiles
Earth's Mightiest Extras
Earth's Mightiest Links
Contact webmaster
See also my:
C8ke page
HeyLinkMe page

All characters TM & Copyright Marvel Comics Inc.
All original content TM & Copyright Avi Green. All rights reserved.